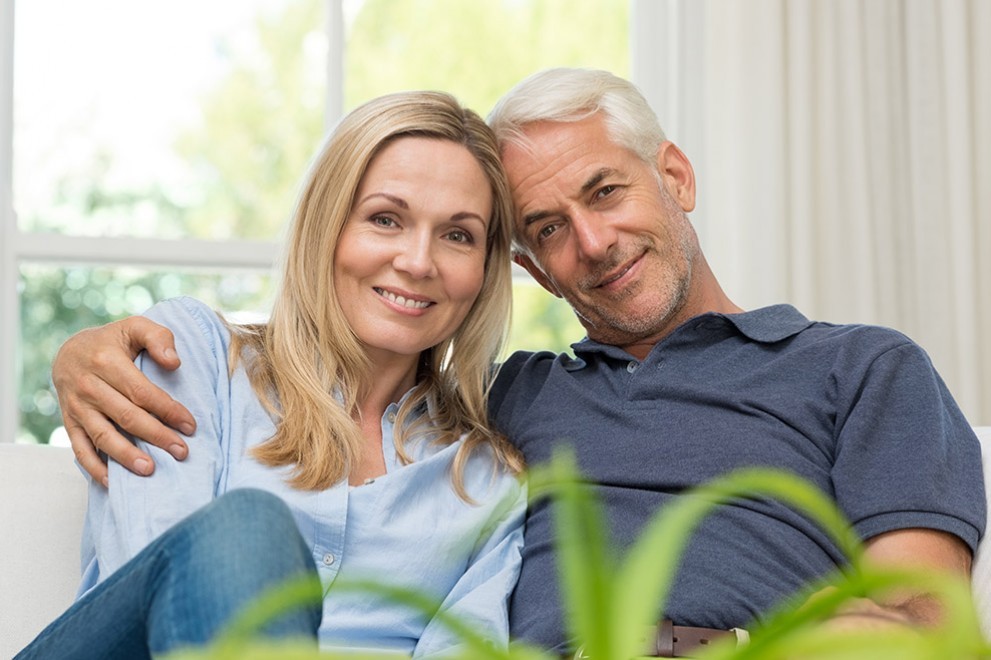 Restorative Dentistry
Fixing broken, damaged,
& missing teeth
When you've damaged or lost teeth, your quality of life suffers. We'll help treat you and prevent future tooth injury and loss.
Get a treatment plan that is as unique as you are
Schedule a consultation now to discover how we can help you get healthy again.
Replacing missing teeth allows you to eat and speak with confidence.
Restorations help you avoid other painful issues, like jaw pain or migraines.
We offer dental crowns and other restorations in a single visit!
Same Day Restorations
If you've ever had a tooth restored in the past, you may remember it was a process that involved goopy impressions, an off-site dental lab, a temporary restoration, and a few weeks between multiple appointments. This is still the process at many dental offices today, but not at Millcreek Family Dental. We're proud to be on the cutting edge of dental technology that shrinks the whole process down to a single piece of chairside equipment, and a single appointment.
Crowns
If you're suffering from a cracked, broken, chipped or missing tooth, we may recommend a crown to restore the tooth to health. Crowns are tooth shaped caps that are fitted over any remaining healthy tooth structure to restore the tooth in form and function. A crown can also replace and securely anchor an entire missing tooth with the help of a dental implant.
Dental Implants
Dental implants are the #1 recommended tooth replacement solution, by doctors and patients alike. If you are suffering from missing teeth or ill-fitting dentures, dental implants can help you invest in the future of your oral health. Preserve surrounding teeth and jawbone, while securing permanent restorations like crowns, bridges or dentures.
Before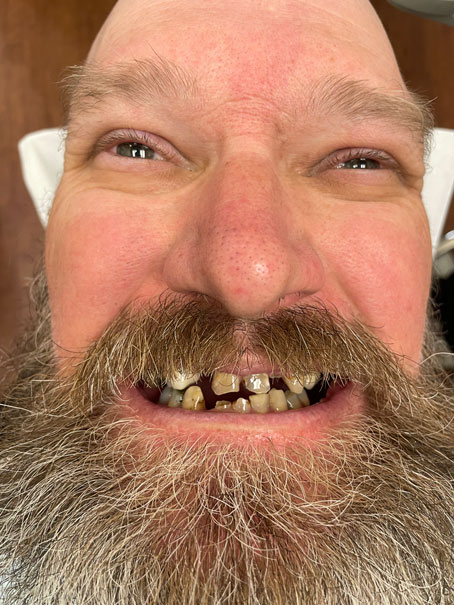 After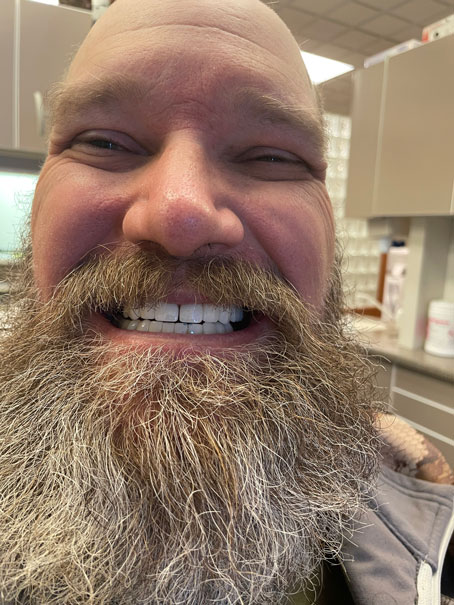 Teeth-In-A-Day
With teeth-in-a-day, we use the minimum number of implants to support the maximum number of teeth. With fewer implants than traditional implant-supported dentures, teeth-in-a-day is a more conservative option that offers the same benefits and life-like qualities of implant-supported dentures. With our advanced technology, we can even place implants and secure a full set of teeth the very same day!
Bridges
If you're missing a single tooth or multiple teeth, we may recommend a bridge to fill the gap and restore balance to your smile. Bridges consist of a single or multiple fabricated teeth, secured with crowns on either side, and can be further anchored with the help of a dental implant. Bridges help protect surround teeth and bite, and bring back your ability to eat, speak and smile with security and confidence.
Dentures
If you're missing most or all of your natural teeth, or living with dentures that rock and slip, we would love to help you smile again. If you're a candidate for dental implants, we highly recommend considering implant supported dentures, or stabilized dentures for maximum security, comfort and function. We also offer traditional dentures and partials.
GET STARTED TODAY!
Taking the first step is easy. Schedule an appointment with us today and get started on your path to better oral health and wellness.