Meet Your Dedicated Care Team
Our philosophy is to provide the same quality of care we would want to receive ourselves and for our own families. We would be honored with the opportunity to care for you and yours.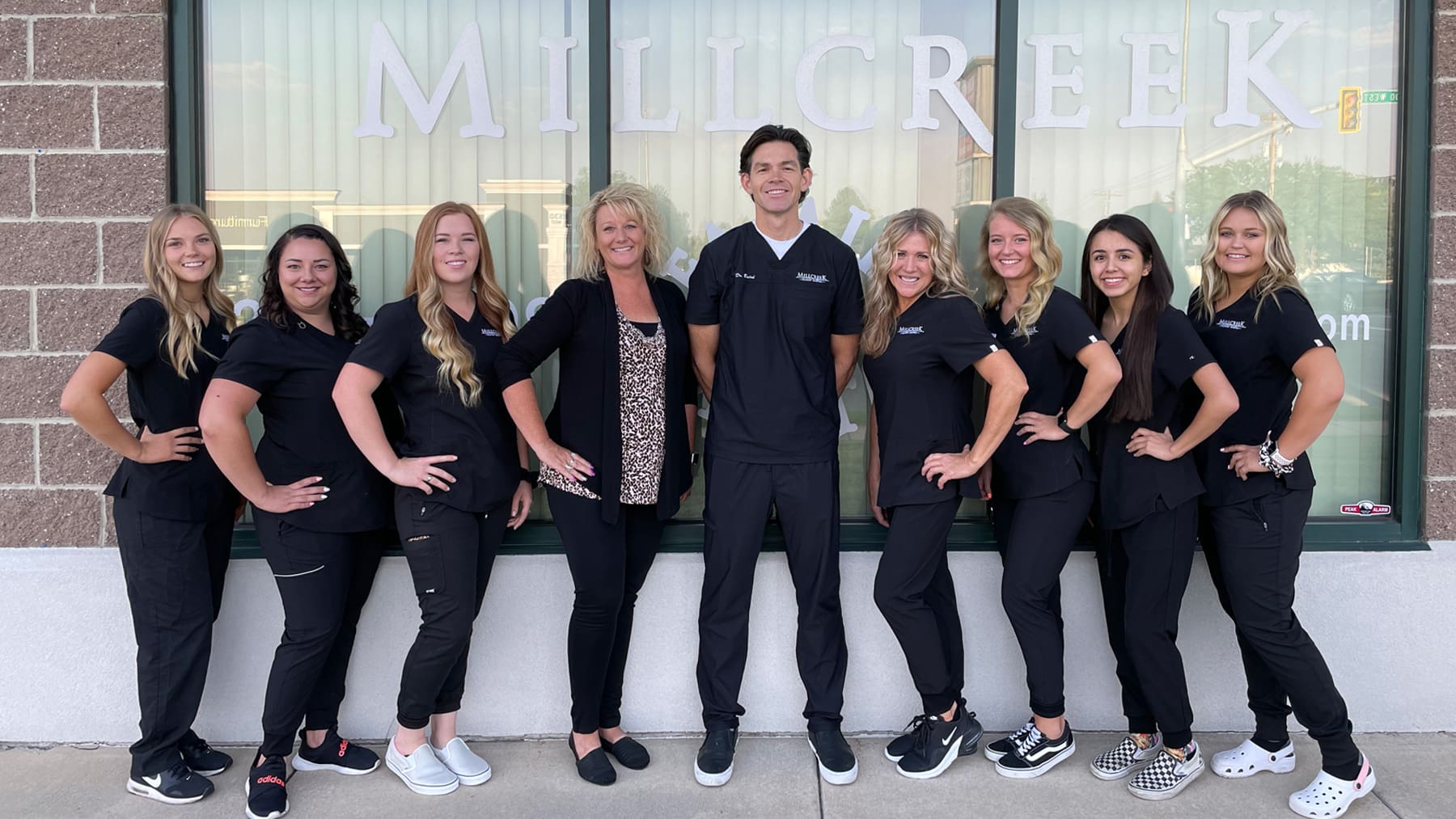 OUR PRACTICE
Clinical excellence, fun Atmosphere
In our Bountiful dentist office, we strive to combine excellent care, the latest technologies, and a warm, friendly atmosphere to give you a healthy, beautiful smile. Your health and comfort are our top priorities.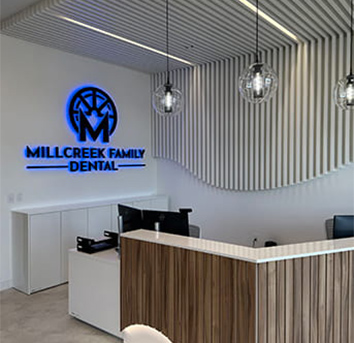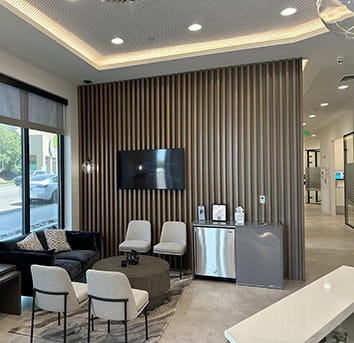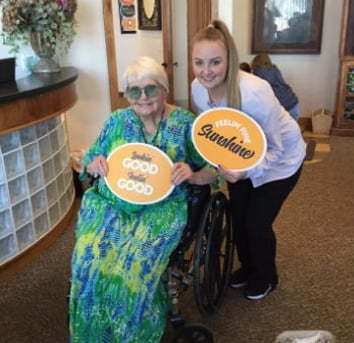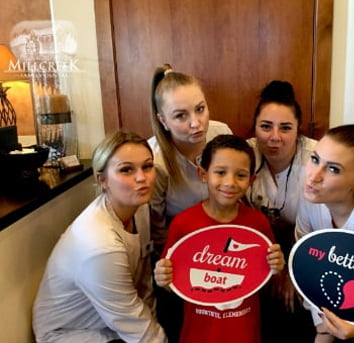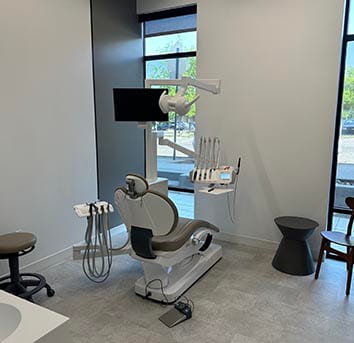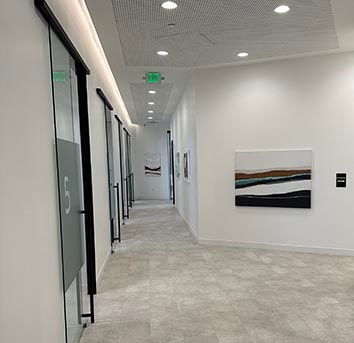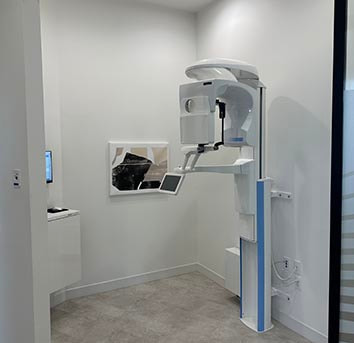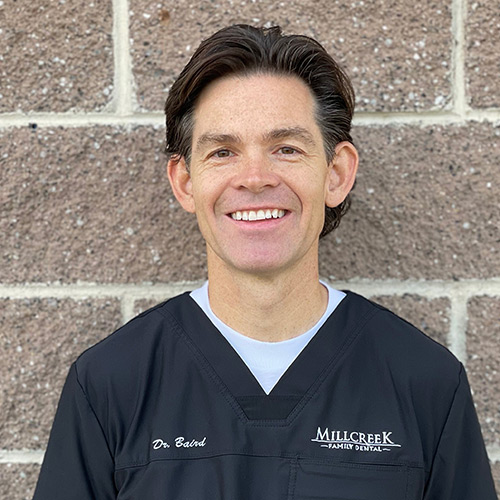 Our Doctor
Dr. Anthony Baird
"I love to interact with my patients. I love the joy I get seeing patients lives changed and having them feel beautiful and confident about their smiles."
Learn more about Dr. Baird and why he's driven to provide Bountiful residents with quality, compassionate dental care. Find out more about his passion for doing smiles in a day.
we treat people, not teeth. That's why we've raised the standard of care and comfort for our patients.
We want to take time to get to know you, in order to provide the most individualized care possible.
You can feel confident asking Dr. baird questions and receiving answers about your oral health.
Discover why your neighbors choose Millcreek Family Dental as their home for dental health and wellness.
"
"I just moved to the area and was looking for a new dentist. I was beyond thrilled at the experience I had here. The staff was AMAZING. I was treated to a tour of the office first, then X-rays, a teeth polish and then a cleaning. Loved the whole experience!"
- Brandy -
"
"Best dentist and staff ever! I love Dr Baird. He is up on all the latest technology. He is gentle and concerned about you comfort. His staff are all so nice it makes a trip to the dentist not something to dread! I highly recommend them."
- Sydney -
"
"I feel so lucky to call this place my dentist office! They are so friendly, professional, and always right on time. You know you're in the best hands by how thoroughly they explain everything to you! Thank you for providing such a comfortable dental environment!"
- Tera -
Smiles in a Day
Need a crown, but don't have much time? Our in-office milling machine allows us to fabricate custom crowns while you wait. No more temporaries or return visits!
Dental implants are the #1 recommended tooth replacement solution for dentists and patients alike. They become part of your jaw for a secure, long-lasting bite you can trust.
The dental care you need
is more affordable than ever
We believe dental care should be accessible to everyone, no matter their financial circumstance or access to insurance. This is why we're proud to offer an in-house membership plan and flexible financing options so you can get the care you need, affordably.
Low-Cost Membership
Dental Plan
No insurance? Not interested in financing? Our Low-Cost Membership Dental Plan is a fantastic cost-saving alternative.
We Accept
Your Insurance!
We will handle all the paperwork and file your claim for you. Need help understanding your benefits? We're here to help!
No Insurance?
No Problem!
Need additional help affording treatment? We offer flexible third-party financing options to help you get the care you need.