Patient Info
Your complete family dentist in Bountiful, UT
Whether you're new to the area, are unsatisfied with your current dentist, or haven't seen a dentist in years… welcome!
We're confident you'll become a member of our dental family for life
Serving Bountiful, Centerville, West Bountiful, North Salt Lake, and beyond.
We want every patient to have a beautiful, healthy smile that lasts a lifetime!
We do everything we can to make your dental care affordable for you.
We provide personalized care and respect every person's unique situation.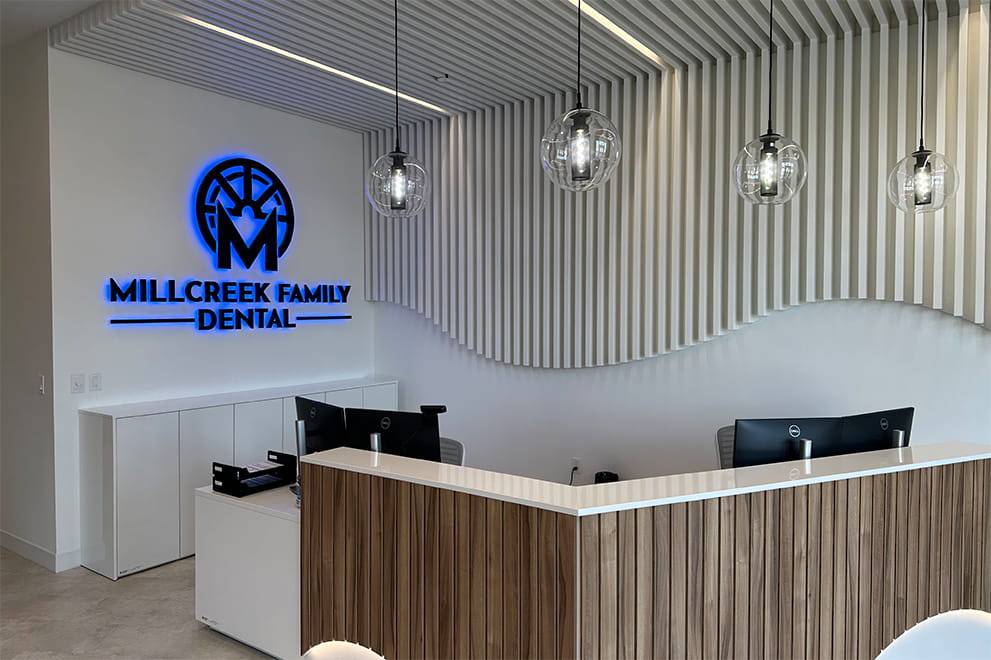 Your Comfort
Comes First
We want you to know you are more than just a patient to us, and we promise to treat you with the same level of respect and personalized care we provide for our own friends and family. First, we create a positive relationship with you, then we provide outstanding dentistry.
At Millcreek Family Dental, your comfort is our top priority. We know coming to the dentist isn't always a walk in the park, so we go above and beyond to create an environment our patients enjoy spending time in. Our office is warm and inviting, and our team will make you feel right at home.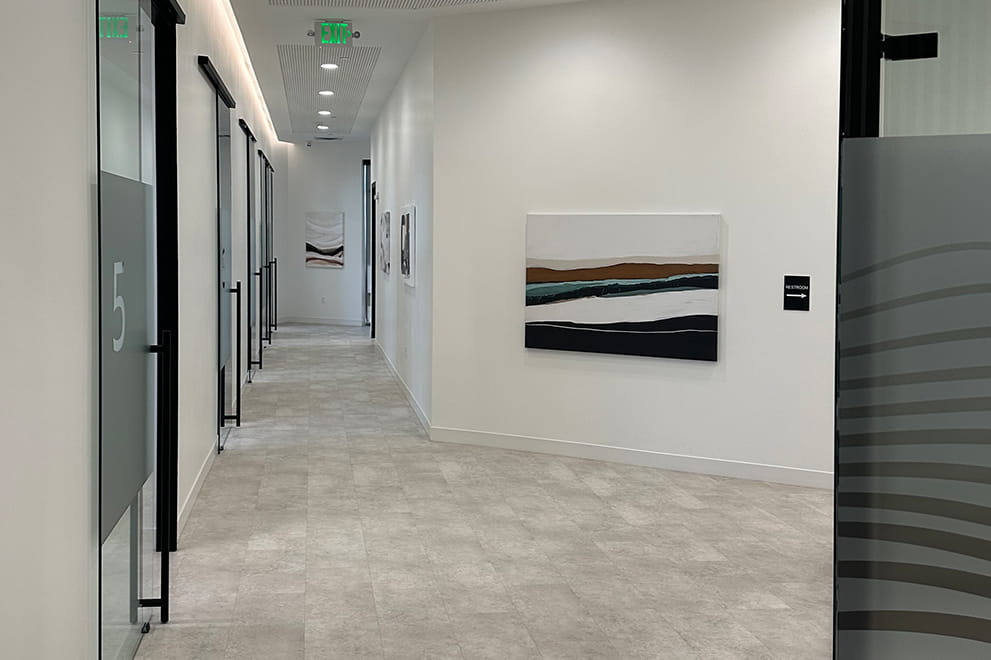 Getting Started
Please feel free to browse our website, as it is meant to be an extension of our practice with all of the information and tools you need to make an informed decision and keep your smile healthy for life. Feel free to learn more about Dr. Baird, explore our services, and check out our flexible financing options. When you're ready to schedule your first visit, you can find your New Patient Forms located below for your convenience. You can even request an appointment easily online. We can't wait to smile with you!
Insurance & Financing
At Millcreek Family Dental, we believe quality dental care should be affordable and accessible to everyone, regardless of income or insurance coverage. That's why we do everything we can to make our care convenient and affordable for you, because we know how important it is to keep your family healthy.
We are happy to accept most major insurance plans. We will file your claim for you, help you understand your benefits and schedule treatments in a way that maximizes them. If you are unsure about your insurance policy or coverage, please don't hesitate to ask our front office team, they will be happy to assist you.
If you don't have insurance or need additional help affording a needed or elective treatment, we also have in-office and third-party financing options available. Flexible financing can help you get the care you need today and pay off your balance in affordable monthly payments that work with your schedule and budget.
Compassionate Finance helps patients get the care they need, affordably. Personalized payment plans provide flexible terms, fixed interest rates, and allow patients to pick the plan that works best for them. The approval process is quick and easy, and every patient can qualify with just an active bank account.
CareCredit is one of the leading healthcare credit cards and is accepted at over 175,000 providers nationwide. CareCredit works just like any other credit card but is used strictly for healthcare expenses, including dentistry. Pay upfront for necessary procedures and make affordable monthly payments that work with your budget. CareCredit financing is flexible, convenient, and the application process is simple.
JOIN OUR DENTAL FAMILY!
We're always welcoming new patients. Simply give us a call or request an appointment online to get started.